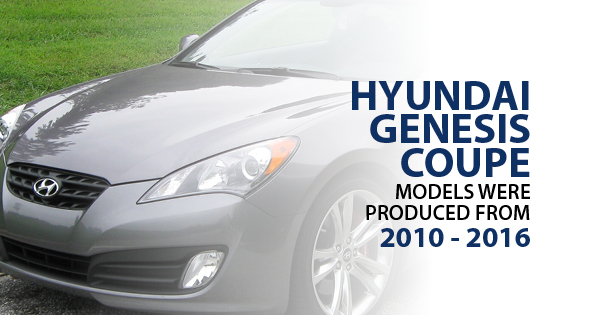 Models of the Hyundai Genesis Coupe were produced between 2010 and 2016. Now, they can be adjusted and customized with aftermarket parts to fit your needs and style. Turning your car into a lowered Genesis Coupe is a great option to make it stand out. BC coilovers Genesis Coupes are a professional's choice for lowering your car, as they have notable advantages over other options.
Improved Handling

The coilover, also known as a coil-over-shock or a coil spring over strut, differs from a typical strut suspension in its basic setup. The traditional suspension design has a coil spring mounted at the top of the strut, which absorbs shock and bears much of the vehicle's weight. This design allows the compression of the spring and/or strut to let the wheel move upward toward the car body. In BC Racing coilovers Genesis Coupes use, a longer coil spring wraps around a shock absorber. As the wheel moves upwards, both the coil spring and shock compress. While the spring bears all of the weight and the shock absorber damps the bouncing of the spring, the handling of the car is impeccable.
Adjustability

The basic design of the coilover can provide many adjustable features for your vehicle. Coilovers can adjust your ride height, damper settings, rebound settings, and spring pre-load. When you're able to adjust these settings, your vehicle can be customized to your exact needs. The independent nature of coilovers allows you to fine-tune each corner of your vehicle for the ultimate balance and control. For those who bring their Genesis Coupe to the track every weekend, this widespread adjustability is extremely beneficial. Racers can customize their vehicles to exactly what they need without sacrificing performance in any department.
Lowered Height

One of the main functions of BC Racing coilovers Genesis Coupes use is to lower the entire vehicle. At the track, a lowered vehicle has more efficient performance. Using coilovers to lower your vehicle will ensure that it has good suspension and that you don't burn through a whole set of brakes and tires every time you drive. If you use your Genesis Coupe more recreationally, having the extremely low height that coilovers provide can make driving over uneven roads, steep driveways, and speed bumps troublesome.

Customizing your vehicle with coilovers can change the entire feel of driving it. To feel this difference today, contact GenRacer for all of your aftermarket parts needs.